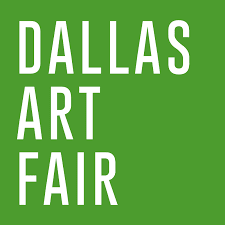 Fashion Industry Gallery
E2
https://www.dallasartfair.com/
Keijsers Koning Booth E2
We are pleased to present our booth at the Dallas Art Fair iteration of 2023. It will feature works by William Burton Binnie, Brent Birnbaum, Tamara Johnson, Rachel Hayes, and Eric Sall.
Installation and Booth during the Dallas Art Fair 2023
April 19 – April 22, 2023
Installation in Klyde Warren Park April 19 - 29
All images Courtesy of Keijsers Koning
-----------
SPECIAL EVENT
Klyde Warren Park
Round the Bend
Rachel Hayes at Klyde Warren Park
Dallas Art Fair and Klyde Warren Park are excited to bring an immersive installation by artist Rachel Hayes. Inspired by cascading color fields and landscapes, Hayes will activate the city landscapes through textile banner of colors that will reflect the beginnings of spring. These abstract geometric forms feel like fluid stained glass that will hover over the ground. The wind will cause a rippling resembling the movement of water and the sun interacting with the various colors and textures that glisten across the grounds of Klyde Warren Park. Rachel Hayes created a fiber-art installations that covers the middle of the park and will cascade over the grass. The public will be able to walk along the installation and enjoy the flashes of color as the textiles flow like a wave reminiscent of the current of cars driving underneath the park. These quilt like banners will also be installed at the entrance of the Dallas Art Fair to create a link between both events.
Rachel Hayes was born in Kansas City, Missouri and lives and works in Tulsa, Oklahoma. She received her B.F.A. in Fiber from the Kansas City Art Institute, and her M.F.A. in Painting from Virginia Commonwealth University. In 2018, Hayes collaborated with the Italian fashion house Missoni, which culminated in a solo exhibition for Milan Design Week, as well as a site-specific installation at the flagship Missoni boutique on Madison Avenue in New York. She has exhibited her work at institutions including the SculptureCenter in New York City; Everson Museum of Art, Syracuse, NY; the Taubman Museum of Art, Roanoke, VA; and the Saint-Gaudens National Historic Site, Cornish, NH. Recently, she completed a site-specific installation with Istanbul'74 during the 16th Contemporary Istanbul, Turkey.
--------------